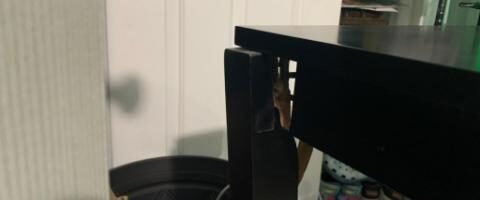 POLITICAL THEATER
Written by: Victor E. Moseley
Email: vemoseley@landcause.com
This digital periodical will question the ridiculous nature of those in power constantly trying to convince us they have our best interests at heart. Thinking the worse about those you govern won't endear them to you. Being fawned over by those with paid access is not flattery Senators and Congress members.
Manipulating the haters and the willfully ignorant among the citizenry to trouble people who've done them no harm blots your soul. Along with a myriad of lessons this world teaches you; I have witnessed God's word in truth as he seeth that everybody's day will come…
Article 8: Thou Shalt Not Lie Before A Lie is Told
Two parts to this article edition that will continue a ton of ridicule. First what grown ass White Man running for President from Florida is afraid of a question from a 15 year old teenager? Second what grown ass brown man is dusting off the 'Book of Lies' from the Republican Party to rile up the ignorant amongst us who isn't already riled up?
Okay you've pushed me. I'll start with Governor DeSantis of Florida. Let me see if I got this straight first. I'm not concerned what that teenager's question to the Governor was. What I'm concerned with is all the blind followers of that blind Governor want to fall in the pit with him? If the Governor can't handle a question from a teenager, a teenager mind you that doesn't possess the honed and rigorous skills of deceit and trickery of a Vladimir Putin. Tell me then why would we put the Gov across the table from a killer like Putin seeing that the Gov is so afraid of a 15 year old?
My role as a philosopher and a writer is to cultivate enlightenment with the ultimate aim of helping all of us to understand that whether we like it or not we need people to play their role. You say what is their role? Face it, if a person wants to continue as a criminal knowing the predestined outcome, let them. If a person wants to change, let there be a light (people) to help them change. If a person is wrong, tell them they are wrong once and leave it be!
The second part is bursting with bewilderment. I've written before on the subject of the vast necessity of government when it comes to our national defense. I think it was on the topic of building aircraft carriers and submarines. I believe I said let's let say a Vivek Ramaswamy gain the office of President of the United States and fire 75 percent of the 'administrative' state as he vowed. Who now has the knowledge and expertise to verify for the U.S. Navy that the aircraft carriers and the submarines they just purchased are designed and built to standards needed to defend the country?
No, a lot of idiots are cheering on this clown with the help of our 'Legacy Media' as if what Mr. Ramaswamy is saying is worthy of assessment. So, I don't want to hear that nobody believes this guy because the idiots in America believe Mr. Ramaswamy and the 'Legacy Media'? Remember what I've always said about 2 things can't be true at the same time. That's one of my examples proving that even what I've been saying is wrong!
Okay, let me break it down for all the sensible people in America. You know that neighbor that works on his car. No mechanic can touch it. I mean this person even changes the oil right in the driveway. Question? Would you believe this person still has other people working on the vehicle?
If you said yes, you are correct. If you said no, you are wrong. The yes answer knows the 'shade tree' mechanic still has to buy parts from somebody that makes them. The oil from somebody that refines it. Disposal of toxicants must be done by an accountable business.
When I hear all these Republican clowns still playing the same 'tunes' I've heard since I was coming of age in the early 1980's I'm flabbergasted they still work!
The 'ADMINISTRATIVE STATE' is the 'grease' the ensures the wheels of government keep turning. I mean, has anybody heard that before? Why do these 'carnival barkers' show up out of nowhere to tell the fools exactly what they want to hear?
All these clowns do is help fools put themselves in jail! Please please please stop this crap 'Legacy Media' of portraying these people who commit crimes because someone tells them to as being gullible political pawns. They are not pawns. The people who've been charged with crimes because of their association with Donald Trump are right where they want to be!
I can tell you with almost certainly when I learned that lesson. I believe I was around 8 or 9 years old when I did something because somebody else did it. You know what my mom said as she readied her 'strap of discipline'? 'Stop letting somebody else make a fool out of you' as my beating commenced. Got it! Don't need to repeat that subject.
That's the only time I needed to be taught that lesson. Are you seriously saying that none of those grown as men and women, mostly White, never heard that lesson? I know the 2 Black idiots heard it before. How do I know that? I know because no Black person who has lived in America has escaped being scolded for something. That's not possible at least in the South. I grew up in Birmingham, Alabama a place I know you got lessons on how to behave as soon as you could comprehend them. If you don't know what I mean, don't worry about it.
So, citizens of good conscience and hope for America. The next time you see a grown ass White man running from the scrutiny of a 15 year old teenaged male; disqualify that candidate from your list immediately.
If you hear a Republican candidate say again he'll eliminate 75 percent of the 'administrative state', ask him are you going to certify our air traffic controllers? Are you going to inspect our food supply? Are you going to test and prepare for the next pandemic? Are you going to make sure the military is supplied with the weapons that comply with our military leaders rigorous requirements?
Didn't Ramaswamy say he would run the Federal Government like Elon Musk is running Twitter or X? By the way, who names a company after a moniker that symbolizes adult entertainment? I'm not disparaging adult entertainment more than it is, but that's not the memory hole I'd want my business to go down. Oh, and my prediction since everybody is making one. 'X' will go the way of MySpace. Just because you got money and most of the talking heads in the 'Legacy Media' are kissing your ass doesn't mean you know what you're doing.
Citizens, stop taking the bait because you think you are insulated from the troubles that everyone else may be having in America. No matter your economic standing, everybody eats from the same ground. Everybody breathes the same air, and everybody wants to see the Sun rise the next day. Demand to be spoken to with some respect. Demand the truth.
Oh, a footnote. I apologize for the delay in my podcast being on the website. I was under the weather the last week. I will give it the old college try once again on Monday 4 September, 2023. The podcast is called 'OUT-IN-BLACK' on Spotify. Check it out.