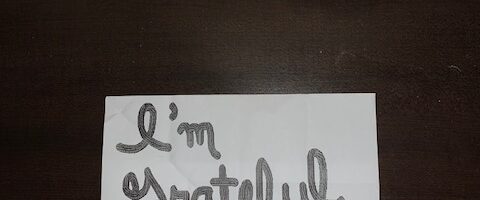 Open Expression
Often times I've wondered how life has transpired for so long the way it has in America. Only certain groups of people were made to feel welcomed while others were demonized in order for the 'privileged' to feel comfortably looking the other way. Thankfully there are vast resources and content providers that now offer a take from different points of view.
Take for instance the tragic case of Brandon Miller bringing his teammates gun to him. Mr. Miller's teammate is alleged to have used it to kill a woman. If I were to stop right there many self-righteous 'EVANDEVICALS' would condemn Mr. Miller for bringing personal property to his teammate. Question? Did Brandon Miller know his teammate would use the gun and allegedly kill someone? Is Brandon Miller responsible for what his teammate did with the gun after he delivered it to him? Right. Now you're thinking for yourself and not drawing conclusions.
I work in Mental Health and I've heard I'm not responsible for my behavior dozens of times. Is it true what we do is the fault of others? No it is not true! Using the same logic I could reasonably state that a parent is responsible for their children's actions, and if the parents didn't decide to have their child then such events would not have occurred. Sounds stupid doesn't it?
I have more so just keep reading. President Vladimir Putin of Russia blames Ukraine and the West (America and European countries) for starting the war in Ukraine. Now I spent a lot of my time watching how American media outlets swooned and fawned over President Putin as they fondly called him a strongman. Just gushing. Would a strongman duck and cover while tucking his tail between his legs, or would a so-called 'strongman' say 'Yeah I started the war in Ukraine bitch! Do something about it.'
I've read and seen 'MOBSTER' movies, television shows about crime bosses and their court trials with men telling their rivals they ordered their demise.
That should put to bed the myth of President Vladimir Putin thank goodness. Now about the train wreck in East Palestine, Ohio. What is it President Biden should do again? Come visit the site? I thought that train wreck was not caused by a natural disaster. Am I mistaken? So that clown show of a Mayor in that East Palestine city wants President Biden to visit a corporation's train derailment? Okay maybe the President should visit my house and comfort me for burning my toast. I had an auto accident recently as well. Is President Biden responsible for my car crash too?
President Biden is not going to show up at every disaster caused by irresponsible companies and individuals. President Biden doesn't run Norfolk Southern. Norfolk Southern's CEO should say so if he had any honor in his bones. The President of Norfolk Southern should say, 'Don't blame the President of the United States for the decisions I made as I run this company. I could've implemented safety protocols but I didn't. Not President Biden. Me.' Yeah, everybody loves to divert blame when they are the ones responsible for their bad judgment.
I'll tell you something about all these assclown politicians coming after President Biden for his age? I guess only the intelligent people recognize a 'tell' when they see one. Listen people the rivals for President Biden's job can't touch his record of success. That's why they come up with cockamamie adolescent attacks on his ability to lead and succeed I tell you. I chuckle constantly at these so-called political rivals to President Biden straining their hardest (I'm sure their butt cheeks as well) to throw an alternate reality at the wall in the desperate hope it will stick. Amusing.
Here's what's coming at yah. President Biden still has his foot on the economic gas all the way to the floor! President Biden's cabinet are scanning every option to get the bills he passed out to the places that need it with all dispatch. America's regions, sectors of the economy, and areas of the country that are about to explode in employment are counting on it. How to get skilled people, companies, educational institutions in synch to fully apply infrastructure funds. The Chips and Science Act. How to get the younger generation of workers to move up their decisions on where to find the right job opportunities. What education to pursue in line with their passions of course. Lastly for now as this isn't a complete list of things to come. Expansion is here right now baby!
Look and move smartly America. President Biden has this economic boom breaking sound barriers all over the country and he will not rev America's engine down. Economic booms do not occur often as history has documented. The one man we need to lead us to take advantage of every iota of these times is already President of the United States. His age? Yeah sure. You wish you had the ability to hone and harness decades of experience in government like President Biden skillfully does. Showing all his rivals and potential rivals how it's done every day.
If I had to give some advice to President Biden I'd simply tell him to don't feel sorry for his opponents as you run up the score. Keep executing at his superior level and let the 'fools' talk about your age. Obviously they know they won't be able to stand next to you on stage behind a gigantic poster of your accomplishments compared to their empty store bought white poster board written with a sharpie.
Show out Mr. President Biden! Just show out.