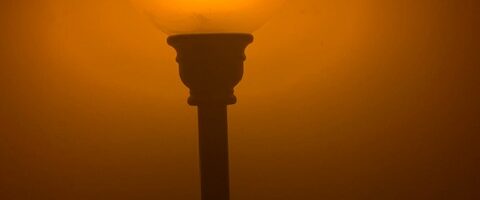 Mother Se'May Sayer: The ARC of Time
Season 2: Episode 9: Rising Sayer
Prologue:
(It has been six months now since Mother gave the okay to her team leaders to request funding, decide where it must be spent, and produce professional results. Today she will be present for the sixth time with her leaders and 'results' are all that's on her mind. Being mindful of how she is viewed as she absorbs every piece of why they feel they've created a good thing. Mother remembers her mission statement which anybody that wants to share in the success of The ARC must know by now. "The money is not the goal. Content is the goal. Content that drives the imagination. Content that will be stated in moral terms. Above everything else content that makes the person that consumes it to want more from where it came."
Mother isn't a fan of wasted time, but she knows her children must be allowed time to be children. Mother doesn't believe in overdoing anything, so she has inserted educational time in between fun and games when the children have breaks from school. This retelling of the early days when the ARC was new and churning with energy is a warm memory of how success without the right leadership isn't truly success at all. Mother embarked on a mission to test her style of leadership. This episode is a joy to share with everyone…).
Mother Sayer: (Justus and Doyenne are sleeping in and it's well deserved. Their grades are meeting my expectations, so I won't disturb their chance to sleep in this morning. I will wake them with a goodbye kiss and welcome to a new day of promise.). Good morning N'Tare. I'll read a little while I eat this morning. Can I have today's editions?
Ntare Bolder: Good morning Mother. I'll have them brought in with breakfast. Nourishing the body, mind and soul does touch all the vessels of energy.
Mother Sayer: Good Ntare, I was contemplating how would I consume the reports from my leadership teams today. What I would hope to consistently convey to show them that their progress is what I value the most.
Ntare Bolder: I would say do what you've done here in your home. You've made me feel valued, respected and appreciated from the first day I've lived here. My wife tells me all the time how she never feels negative energy here.
Mother Sayer: How's Eyamuar (pronounced 'Eye am u ah')?
Ntare Bolder: She is most grateful and thankful. She gets to run her daycare center in the way she always dreamed. She recruits mainly women a bit older that have seen the world but chose to care for and train up children. The 'ROOT MOTHER DAYCARE' stays at full capacity, but she wishes she could do more to help more children in Louisville.
Mother Sayer: (Mother motions Ntare to sit and talk to her about his wife's plan to make it happen.). Give me some details on how she plans to make that happen.
Ntare Bolder: She wants to expand what she can do for the children. A full kitchen and dining area. A nutritionist and dietician not only for the children but also for their parents. She wants to start inviting the parents for lunch whatever day of the week is convenient. A sleeping area that is secure and monitored at all times. A location with plenty of parking that can be secured and well lit.
Mother Sayer: I can have Blinner start canvassing suitable locations for her if you like. If she needs legal help, insurance, and advertising help I got her.
Ntare Bolder: She will pay you back every penny.
Mother Sayer: I never said otherwise. Ntare listen, what Eyamuar is doing is crucial work and necessary work. A lot of our people, Black people, don't get the backing or support that White people get when they express their dreams. That being said. I run a professional company and I interact with everyone that way. Just cause it's a daycare doesn't change the calculus.
Ntare Bolder: Already made that point clear to my wife. She knows what kind of woman you are. She has made it clear to me she wouldn't dream of failing to meet your expectations.
——————1st Interlude——————
(Wonder is a lost feeling kinda like a strong wind blowing at your back believing it will sweep you off your feet. Mother Sayer is suddenly awash in the potential of her people. She doesn't want to jink her joy, but it has come upon her like a wave and the happiness is intoxicating. Mother allows herself to stay in this moment for as long as it will last. Arriving at the office today will be glorious…).
Mother Sayer: Sarah, good morning. What's on tap for today?
Sarah W. Certainty: It is time for another check-in with the project leaders. Other than that I have some raw data from new ideas drawn up by plans and development. Which do you prefer to look at first?
Mother Sayer: Give me the update on the three projects. I'll take a look at what plans and development have ideas about later.
Sarah W. Certainty: Very well then. (Sarah gives Mother the updates from the projects and catches a smile on Mother's face as she goes into her office.).
Mother Sayer: (I've got to start with the 'MODEL' project first. My expectations are that Oakli Sands has done some soul searching if that's possible considering her background. Her answers will determine how I proceed with her and this project.)… Tuaole Rilyzah how is everything?
Tuaole Rilyzah: Oh she's ready for you today.
Mother Sayer: Really?
Tuaole Rilyzah: As you know I observe everything, and I know she's been smarting from the whipping you gave her weeks ago. Something about Oakli has changed. The sort of change that acknowledges an error has been made and causes a course correction like fast.
Mother Sayer: What? She no longer feels her daddy's money shields her from her mistakes?
Tuaole Rilyzah: I believe she has blown past that and now knows she has an elder in you. She knows money teaches you squat. I have a request though I would ask of you. Can I listen in on the conversation?
Mother Sayer: Of course you may. Come on, let's get started.
Tuaole Rilyzah: (Tuaole motions for Mother to wait a minute while she goes in to verify Oakli is ready to speak with her.). Okay Mother she is ready.
Mother Sayer: Good. (Mother is directed to a seat close to the inner workings of the project and Oakli starts talking.).
Oakli Sands: I've relied heavily on my team for extensive outreach into the communities we're looking to serve, and they've rewarded this project with some eagerly suitable candidates. Twelve candidates of which 5 are Black, 4 are Hispanic and 3 are Asian. Every candidate is in college studying for bachelor's degrees.
Mother Sayer: Are their class loads agreeable to the time requirements of the project?
Oakli Sands: Yes Mother. All are in their 4th year of college actively looking for available employment after graduation.
Mother Sayer: Are they entrepreneurs?
Oakli Sands: Each has ideas for products and services. Some are writers and some are entertainers. Some have durable products in mind. They understand that if they are offered a contract that everything they create and development will be confidential.
Mother Sayer: How does their energy feel to you?
Oakli Sands: None of them come from old money if that's what you mean. The anticipation of what they can do and the possibilities they have envisioned I believe are palpable. I can feel their excitement at the chance they have in front of them.
Mother Sayer: That's what I didn't feel when I hired you. Listen to me now. You have energy. We all have energy, but your energy felt to me like it was uncorralled. It felt like you let it bleed away because you came from money.
Oakli Sands: My reason to be here wasn't known to me yet. There are a lot of stairs I still haven't climbed yet.
Mother Sayer: Uh huh. What do you mean?
Oakli Sands: What has my life meant to me. An endless stroll from party to party looking at cheek wide faces hating their very existence because they want to stay plugged into the spicket of the Sands. Mother I did not know. I'm sorry for putting on airs. I'm a pretender basking in the spill over of glory from somebody else's' achievement thinking I did it.
Mother Sayer: Surprising to be honest to hear this from you. Usually someone so deep into how money affects the behavior of those that have it is one thing but hearing someone speak of soul-searching and actually changing course is an anomaly. Are you saying you are open to being taught now?
Oakli Sands: My arrogance has probably lost me your respect forever, but I am ready to learn what you have to teach me.
Mother Sayer: Listen my child, there is nothing you could do to make me reject you short of you turning your back on me. There are mistakes and missteps in life which is a new realization for you. There are also ways to acknowledge those errors and learn not to pass over them again. There's a saying we have in the Army when someone in command begins to think they are above the respect of their soldiers.
We say they believe 'their shit don't stank'. Certainly the thought pattern is a 'complex' that fortunately is easily rendered null and void by someone that outranks them when a 'dime' is dropped on their behavior. We report toxic leaders in the Army to higher headquarters.
Oakli Sands: I said some high and mighty things to you. How can you forget that?
Mother Sayer: By living by a code of honor. A code governs us. Well people that have decided to live a certain way regardless how they are treated. A code decides how you respond. Look simply stated there are good and bad things we all do in this world. Hopefully you learn from them and the people that live by a code of honor will only remember what is good about you.
Oakli Sands: Because they have been there where I still need to go?
Mother Sayer: Ah, you have discovered someone that will call you out on your B.S. That's a good start. Remember it's not the job of a true friend to monitor your behavior. It is your job to begin to live that respectable life you want. A life where you gain respect, admiration and confidence because of who you are and who you're becoming.
Oakli Sands: Understood. I was told you would be the same person from the day we met and every day we interact. Shall I continue showing you our progress?
Mother Sayer: Please. (Mother listens as Oakli lays out waypoints she intends to meet. How she will monitor everything about them from their mental health to their private pursuits.).
Oakli Sands: When we start producing tangible results I will let you know. A thorough report will be generated from each program participant outlining their creation. What, where, who and how to market it to the targeted audience.
Mother Sayer: I have seen enough. Proceed and keep me informed. (With that Mother moves on to the next project update.).
——————2nd Interlude—————–
(Mother can feel the energy building up behind the eyes and lips of Tuaole Rilyzah. Mother never lets her gaze linger over anyone let alone her valued staff which would let them know she would stop and entertain what they just witnessed. This time though Mother feels the need to pause and take the win while acknowledging some of the indicators Oakli threw out trying to relate to her.).
Mother Sayer: Ask me your questions Tuaole Rilyzah?
Tuaole Rilyzah: Oakli employed or used a lot of slang and code words I know you picked up on them. My question is why didn't you tell her to not do that?
Mother Sayer: Discourage Oakli from her entry into growing and relating to somebody that don't look like her? Why didn't I stop her? Because Oakli must start somewhere if she wants to truly succeed in her role. It's not just the project that's important it's what she needs to learn about life. Life as different people see it and live it.
Tuaole Rilyzah: So it wasn't important to shoot her down on the attempt to relate to you?
Mother Sayer: Exactly. I don't need to score more points in that game. I've won it already. I seek improvement in my people. Tuaole do you remember Oakli saying she has a lot of stairs to climb?
Tuaole Rilyzah: I do.
Mother Sayer: When she came to me she didn't realize that fact yet. Truthfully she is standing at the bottom of the stairs looking at the number of rungs in front of her. I nor you or anybody can climb the stairs for her. It is something she has to do.
Tuaole Rilyzah: Like my mother told me. Chica I don't need to learn how to be a woman. You do. The sooner I realized that I began to handle myself differently in all parts of my life.
Mother Sayer: (Clearly pleased with Tuaole recalling some of her upbringing and who provided it. Mother smiles and nods her approval.). Observe not only with your eyes Tuaole, but with every sense you have for that's how you will receive your best instruction. Oakli no doubt has a long way to go before she fully understands how powerful she can become if she can inspire people from all walks of life to believe in her.
Tuaole Rilyzah: Understood Mother. I will escort you to O'Woh's project now. (Tuaole, Mother and Sarah walk a short distance down the hall to his Business Acumen and Direction project. After short greetings, seating, and materials are handed out O'Woh starts his update.).
O'Woh E. Line: The clothing line will be the first product to come out of development. Now the business side is being set up now. Marketing and product placement is where we have stalled a little.
Mother Sayer: Oh, what's the snag?
O'Woh E. Line: The disagreement is who we want to be seen wearing our clothing line. I want young Black and Hispanic girls while other members of the project want to span the entire spectrum.
Mother Sayer: Okay then so why do you disagree in marketing the clothing to all races, creeds, nationalities and so forth?
O'Woh E. Line: I believe that's too ambitious right out the gate. It should be a phased approach to start, and then we can look at the sales numbers and gage the excitement about the clothing on social media before we fully commit to it.
Mother Sayer: Okay then. (Mother turns to the entire team and takes a poll.). BAD project, how many of you believe you should go for broke? (Mother takes the count which seems to include everybody on the team.). Alright. How many of you want to take it slow? (Mother counts O'Woh and two others.).
O'Woh E. Line: I still disagree, and I say as the leader of this team that we take it slow.
Mother Sayer: The objection is noted. I believe your team believes they have something special on their hands. If I were you I'd listen to their reasons for why they are sure about the clothing line.
O'Woh E. Line: I'm not going over this ground again with you Mother. I said it when you were here last time that it is my decision on how this project makes it's moves.
Mother Sayer: May I remind you O'Woh of our side agreement. I made you special assistant to new team leader Joppa just so no discontinuity would cause the project to lose momentum and incur unnecessary costs.
O'Woh E. Line: I still believe I'm the best chance this project has to succeed.
Mother Sayer: I see then that the part of our talk to be humble was muted. At least you're right about one thing enough time has been spent on this. Joppa is team leader, and his team wants to proceed full throttle. It's his call and he made it. Get on the train because I believe it's leaving the station or stay on the platform. Up to you.
(Mother signals to Joppa that he is satisfied. She pulls O'Woh to the side and asks for his decision. A few hem and hawing from O'Woh and Mother tells him she still thinks he can contribute, but only as a team member. Joppa is team leader, and he can work with him or return to 'ACCOUNTS and ACQUISITIONS'. O'Woh turns and walks out. Mother moves on to her last stop.).
——————-3rd Interlude——————–
(The entertainment media project has Mother anticipating this update. She has always required authenticity from herself and elicits it from all her people. This isn't the first time Mother has thought about why the entertainment she sees on television is not a reflection of her daily lived experiences.
Moreover why has the entertainment industry promoted stories about Black people, Asian people, Hispanic people and many other races not developed or written by those races? How come Hollywood has been allowed to get away with it so long? Well Mother says to herself. Not for long. There will be genuine stories developed and written by members of those cultures and not by White people telling her who her people are. Also anybody else for that matter.).
Tuaole Rilyzah: Mother, Hekima Beborne said she is ready when you walk through her door.
Mother Sayer: Let's do it. (With that Mother, Tuaole and Sarah enter the project space of Hekima Beborne.).
Tuaole Rilyzah: Hello Hekima, everyone is present now. You can begin at any time.
Hekima Beborne: I won't contain my excitement, so I'll jump right into it. Originality is the high prize that escapes most of what's shown on several media platform. Most of the content being geared toward the worst emotions and impulses in humanity. The working name of the show surrounding Japanese culture is 'Family and Purpose'. We'll stick with that title and fill in an appropriate one later on down the line.
Mother Sayer: Something that captures the reason and meaning in as few words as possible?
Hekima Beborne: Not to tie our hands, but that is under consideration as we further develop the show. Now we think Japanese culture speaks volumes all its' own. Our approach is to show how the structure of family life faithfully orders Japanese culture and convictions. We believe showing how respect and honor dutifully guides and propels Japan to the extraordinary success it has achieved for being such a small country.
Mother Sayer: Do you have the necessary stock of background writers needed for such a portrayal?
Hekima Beborne: We're interviewing and recruiting the necessary talent.
Mother Sayer: Make sure you achieve a good mix of young and old across the ages.
Hekima Beborne: In order to allow it to come through on the small screen as authentic we sure are looking to bring on board the right people from the source.
Mother Sayer: So you're coordinating with our Sacramento office to reach out across the Pacific to Japan?
Hekima Beborne: We've written 5 episodes as you've asked. The transcripts of them all we've recorded for you to listen when you have the time.
Mother Sayer: Excellent. (Mother knew she'd found a gem. She believes Hekima is becoming that leader of her team as she expected she would.).
Hekima Beborne: I need to interview some actors for a live taping. Do I have your permission to go ahead?
Mother Sayer: Yes yes. Like I said you can consult with Blinner, and she'll give you some pointers on how to pick a property or filming location. Make sure you keep 'MARKETING' in the loop and 'LEGAL'. I don't want somebody claiming we poached an idea from them. Make sure to remind them every project and every detail about them are always company secrets.
Hekima Beborne: Thank you Mother. I will remind everyone of their obligations and commitments.
Mother Sayer: All I ask from you is that you maintain your consistency. Remember 'Professionals keep climbing them stairs even when they think the top stair is within sight'.
Epilogue:
(Mother, Sarah take seats at Tuaole's center position on the 3rd floor and begin their discussion. The conversation is an enlightening one just the way Mother likes them.).
Mother Sayer: Was it worth your while to accompany us to each update Tuaole?
Tuaole Rilyzah: I'd certainly say so. I got what you did with Oakli, but I thought O'Woh checked out of the BAD project?
Mother Sayer: He did but he gives me one human project to work on. I'm not saying what I'm doing is akin to a woman thinking she could fix her boyfriend. I'm giving somebody another chance at doing life the let's say better way. The moral way.
Sarah W. Certainty: Okay Mother I know there're many layers to a woman much like her clothing, but are you sure putting energy into O'Woh is a good use of your electrical cord?
Tuaole Rilyzah: I must agree with Sarah. Is he worth it?
Mother Sayer: I will tell you both why I'm giving him time to come around. The Army is responsible for a generous portion of how I view the world. When recruits first enter the Army they're tested by what's called 'Basic Training'. This step is more crucial than it sounds because this is where recruits are put on a 'tree' metaphorically of course.
The Army has to know what its' got and they will know that once they 'shake the tree'.
Tuaole Rilyzah: Can I break in? Are you saying that to mean that the recruits have to be tested?
Mother Sayer: That's exactly what I'm saying. Look, the military isn't for everybody, and the Army knows that. I model my business on some of the same principles. I have to know the abilities of my people. The Army has to 'shake the tree' in training when it's not real so that in 'War' they have soldiers that can fight and fight professionally.
Sarah W. Certainty: Being under stress will show you who has the ability or not right?
Mother Sayer: Sarah you are still on point. Tuaole it is the crucible of transformation. It's like this. Achieving something worthwhile changes a person. Do you understand where I'm going with this?
Tuaole Rilyzah: Say I'm following you so far.
Mother Sayer: As we are given more responsibility would you believe that if you successfully complete those tasks that you are not the same person. You begin to feel more confident in yourself. You now have a record of achievement under your belt which in turn strengthens your resolve. Doubting yourself starts to fade because you've been given a task and you completed it.
Tuaole Rilyzah: And the recruits have to complete 'Basic Training' in order to stay in the Army?
Mother Sayer: That's right! It has to be that way or the whole effort would be a waste. Just like a medical student in residency has to finish it in order to have the honor of being a 'DOCTOR'.
Tuaole Rilyzah: A professional soldier is what the Army wants, and they have to 'shake that tree' to let the ones fall off that wouldn't be able to handle the rigors a soldier has to face on a battlefield.
Mother Sayer: Thankfully the Army holds to that standard just as I must hold to my own. It doesn't mean I can't have a project that needs 'reediting'. O'Woh suffers from the same fault as most people that see success from their efforts. Even if those efforts are from stealing or deceiving people they equate the results equally the same.
Sarah W. Certainty: Well, I'm glad I'm allowed to be in your life.
Mother Sayer: Why you say that? Of course you are my daughter for all intent and purposes.
Sarah W. Certainty: I know although I still think it's means something to say it from time to time.
Mother Sayer: It does, and I love you to.
Tuaole Rilyzah: Do you really care about your people?
Mother Sayer: What do you think Tuaole? Before you answer I want more than a yes or no.
Tuaole Rilyzah: I believe you want your people to be successful because you will become richer from the creations and inventions you'll sell.
Mother Sayer: No wrong answer. Sarah, why do I want my people to be successful?
Sarah W. Certainty: Because you don't look at people as expendable commodities bought and sold for a price. Your approach is to give them the dignity of actual achievement and sharing in the success of THE ARC INCORPORATED.
Mother Sayer: That's why I'm in business Tuaole. My approach is not the model of 'buying or selling' labor. That's the colonial approach. I'm not a slave master. Remember I said a large chunk of how I conduct myself is the fault of the Army. The Army teaches us that when our people are successful we're more successful. That lesson speaking only for myself has burrowed its way into my brain and won't release its claws.
Tuaole Rilyzah: Ha Ha. I understand now. I'm sorry I said that.
Mother Sayer:  Don't be.  I'd prefer you speak to me about anything that's bothering you and not hold back.  Trust me I'm a professional and as I've said before 'professionals should be able to have professional conversations'.
Sarah W. Certainty: Mother we have to go.
Mother Sayer: Appreciate the hospitality in how you've kept me on schedule Tuaole. If you need to talk you know where to find me. Good day now.