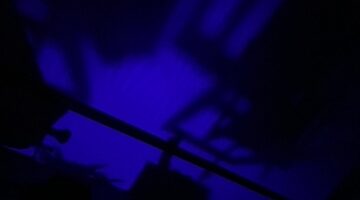 Mental Health: Equal Health
Written by: Victor E. Moseley
Email: vemoseley@landcause.com
First things first is we must wrestle this false superiority of knowing what is mental health away from the general conversation about it. Five years of Mental and Behavioral Healthcare experience has allowed me to uncover many expert opinions about it, and all such opinions deriving from seemingly enlightened patients. Granted some self-care explanations were on track, but being close to the answers cannot be the standard.
Therefore the philosophical nature of mass expertise is counterproductive and harmful to societies understandings about mental health in general. What then can psychological professionals do to dampen such a kaleidoscope of untrained sufferers diagnosing complicated mental disorders? My suggestion would be to produce a weekly periodical. A digital application on a smart phone with current news in the field. Produced along with a bevy of relatable leaders in the field cast on a short 30 minute weekly video. These non-stoic professionals will raise mental healthcare to the same respectable level as physical healthcare.
Many changes have led mental health to being reconsidered as a crucial opposite to the same coin of physical healthcare. More promotion is required if mental health is to achieve the position of equality it deserves for the benefit of humanity.
Issue 1: False Start: Officially Start With the Right Playbook
I've got to start with this gem. I can't tell you how many patients, people, friends and talking heads on television have expressed this statement countless times. 'If you haven't suffered from a condition you're incapable of helping me sort through it'. Hold on, let me make my comparison analogy. So, if I show up to the emergency room at a hospital with a gunshot wound. I ask the doctor, him or her, if they've experienced being shot? If the answer is no, then they cannot possibly operate on me if they don't know what it's like to be shot. You get the gist.
Wow! Is right. See, that's what happens when mental health gets a lower billing than physical health. You leave the expertise to everybody and their know-it-all cousin to be the bedrock of knowledge in the field. Oh, you're right. What you just thought about? Yeah, after years of higher education from accredited institutions with licenses to boot; you still get that response from patients when they ask you a question after you say you've never overdosed on fentanyl.
Full disclosure I will be a licensed therapist in 2 years notwithstanding I've spent the last 5 years in mental and behavioral health at a licensed hospital. Will it continue to occur these answers from all these suffering (patients) experts? Oh sure, you bet. That's the fault of the mental health industry, and all the quackery that our psychological history laid down behind us.
Nevertheless, we have to raise up this field to the honor it deserves. Reining in the noise of patients, sufferers, and some industry professionals squeamish about going full bore into the mire of mental health will not deter those of us that want this change to occur.
Yes I've been falsely accused of crimes by patients in my years in mental health. Yes I've been physically injured by patients in mental health. Yes I've been left hanging by the Behavioral Hospital (you know what I mean). All of that did not and will not deter me from fulfilling a need that is spoken of righteously in scripture. From the Authorized King James version of the Holy Bible…Luke Chapter 8 verse 35…'They found the man clothed and sitting at the feet of Jesus in his right mind'…
Mental health work is righteous work. Granted it is not for the feint of heart, but the rewards are immeasurable encompassing the assistive nature of this work. Listen to me, therapy is a two person activity engagement. Forget that dumb shit you see in the movies and on television. I'm going to tell you; I'll refer a patient to another provider in a minute if he or she doesn't want to do the work!
Professionals have got to keep the business professional. Mental health shouldn't be any less critical or 'lesser than'. 'Being unified' with physical health is the key to humanity's' overall health.
Be well everybody.