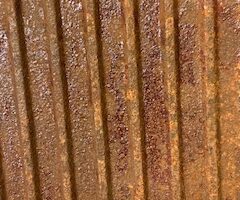 Give Me That Ole Time What?
Declaration of Humanity 4.0…This founding statement is different. This one is being written in clarification of an ongoing threat of fear that 'evil' seems to offer more rewards than 'good' ever will, and more overtly the verbal Christians are flocking more openly to evils promise of fortune. While this trend is alarming I must counter with this fact. Evil has never gone out of season in America. Good is more than a match for evil, but the righteousness of good can only be activated from a straight line. What is that straight line you ask? It is the center of every human beings' known universe. If it is straight it is a 'Heartline'. A heartline from the heart to the soul because when our heart stops our deeds will be called into account. The 'JUDGE' will know what you did and not what you meant to do…
ISSUE 1: Good for the Paul and Silas
Give me that ole time religion, give me that ole time religion, give me that ole time religion it's good enough for me. Wow that sure brings back some memories of church going. The pulsating vibrations of voices and instruments impacting your mind and body as it sweeps you away to a piece of time spent walled off from the hatred of your fellow man. Maybe that is why I'm not condemning all Christians more specifically White Christians. Some White Christians may just enjoy being naïve to the fact that inaction against evil is still judgeable.
When 'Pap Paw' come in from working the slaves a few centuries ago and plays with his sons he taught them about Black folk. How Black folks really weren't human beings which allowed him to rape the female kind and break the wills of the male kind. I mean he probably stated that even the U.S. Constitution said it. 'A Negro is 3/5 of a White person' and therefore is not entirely a human being like we are son. Boy you can do anything to them and nobody gonna say anything about it. I can do whatever I want with my 'property'. Give me that ole time religion its' good enough for me (sing the refrain as you jut out your bottom teeth in a southern twang).
Now why on God's green Earth would White folks more specifically those that have looked the other way for centuries. I mean the technique of ignoring horrors and blood curdling screams of human suffering is probably a truly refined cliffs note by now. I trust I'm making sense to everyone that suffers from a 'complex' about hate groups and the exposed subtle nature of quiet agreement. Let's be honest Republicans. The political party of Republicans have used evil in subtle forms throughout its' founding.
The ole state of Alabama where I grew up is no longer trying to conceal their thirst for hatred to live on because fortune is in it for them. I can't believe how long this still needs to be said. The Confederacy lost the Civil War! Haters if you want to continue worshipping losers do it within the walls of your home. Alabama is creating fines and crimes for their removal. How about this citizens of Alabama and elsewhere? Make those Republicans pay a fee for the State property those statues and idols to hatred stand on. The land belongs to every citizen right? Put it to a vote and let the people decide. Let the conscience make the choice.
Make no mistake or interpret my digital periodicals erroneously. The commerce of hatred is very well fed in America. Don't be discouraged those of us doing the right thing every day. The battle is joined. One voice has always been allowed to speak about all the other races in America. The haters now know that monopoly is destroyed forever. Everybody else whose voices have been muzzled are now speaking the true nature of who they are. No more being defined by White men.
Give me that ole time religion kept so many people of color secure for a piece of time. Now we are demanding to be secure outside the walls of a Church. 'It was good for the Paul and Silas, it was good for the Paul and Silas, it was good for the Paul and Silas, it's good enough for me'. No more longing for the 'ole' days haters as those days are finally being put out to die in the Sun on parched ground. Nevertheless I know evil will always find a way to hate. Maybe going after the LGBTQ and transgender community will get Republican voters hatred stirred up once again.
Give me that ole time what? Oh by the way, 'evil's' line is always crooked. Didn't want you to finish reading this and think I forgot to define what sort of line evil walks. It's crooked.