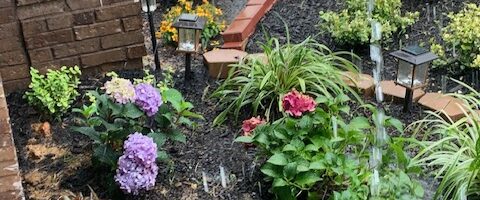 Give Me That Ole Time What?
Declaration of Humanity 4.0…This founding statement is different. This one is being written in clarification of an ongoing threat of fear that 'evil' seems to offer more rewards than 'good' ever will, and more overtly the verbal Christians are flocking more openly to evils' promise of fortune. While this trend is alarming I must counter with this fact. Evil has never gone out of season in America.
Good is more than a match for evil, but the righteousness of good can only be activated from a straight line. What is that straight line you ask? It is the center of every human beings' known universe. If it is straight it is a 'Heartline'. A heartline from the heart to the soul because when our heart stops our deeds will be called into account. The 'JUDGE' will know what you did and not what you meant to do…
ISSUE 11: 'In Heart He Layeth His Wait'
What comes out of the mouth defileth a man. I'm not on a crusade to uncover fake Christians. They do that all on their own. What I am here to do is make sure fake Christians or so-called Christians know they will not get into Heaven. Prime example is this. What would be the response of a so-called Christian when somebody, anybody tells them they shouldn't be lying on somebody? Huh? What answer do you think a so-called Christian would give?
From the Authorized King James version of the Holy Bible. Jeremiah 9 vs 3-5…And they bend their tongues like their bow for lies: but they are not valiant for the truth upon the earth; for they proceed from evil to evil, and they know not me, saith the Lord. Take ye heed every one of his neighbor, and trust not in any brother: for every brother will utterly supplant, and every neighbor will walk with slanders. And they will deceive every one his neighbor, and will not speak the truth: they have taught their tongue to speak lies, and weary themselves to commit iniquity…
Supplant means these so-called Christians long ago replaced the Holy Bible with their own false book of lies. Long ago these so-called Christians taught themselves to speak lies because they utterly believe anything that comes out of their false god Donald Trump. I don't care about anybody believing what they will. That is their choice!
Call them out America. Do not hesitate to call out these demon loving liars of a false god. These 'EVANDEVICALS' are not Christians. I doubt if they even know how to spell Christian. These grown ass men and women, majority White folks, sit there and watch and cheer on every lying sack of shit on Fox News and their demon child knockoff conservative platforms while feigning ignorance of what they're doing.
Answer me now! What would a so-called Christian do when that which is wrong came out of the mouth of somebody they love? That person would support such evil while straining to make everybody else believe it to be good. Continue reading this chapter of Jeremiah to verse 8. I won't include the full text here, but the point I will make is for all those people of color supporting Republicans. You are a well-informed fool. Because as you sure as hell know, what you're doing is a condemnation that will engulf you in a true unkind judgment.
These people have never knew God. This latest iteration of so-called Christians under the guise of a legit political party called the Republicans will always lie. Representative Comer is lying on President Biden. Donald Trump is slandering President Biden. What do these so-called Christians do? They cheer it on. Don't do that. Don't pretend these so-called Christian grown ass men and women don't know right from wrong.
They have always 'laid in wait while giving you the hand shake'. You weren't fooled. You are a fool! Now these so-called Christians on the U.S. Supreme Court have approved evil against all women. Against people of the LGBTQ+ community. Against people who want sanity back in our society through gun legislation.
Now these superior so-called Christians will probably rule from the bench that local school board curriculums should be set by people that never made it out of grade school. Children should be educated by bumbling idiots wearing shit stained clothes while speaking through rotten tobacco and meth stained teeth. If they have any.
Keep it up America. This post is for the people that have saved America throughout decades and centuries by knowing what's right and what's wrong. I'm with those people. Stay together! America has never been unified. The uttering of those words by the idiots among us has always and will always be balderdash.
What is the truth? Let this man, President Joe Biden do what he knows how to do. Points are going up on the board and yes I know he's going to run up the score!
Written by: Victor E. Moseley
Email: vemoseley@landcause.com