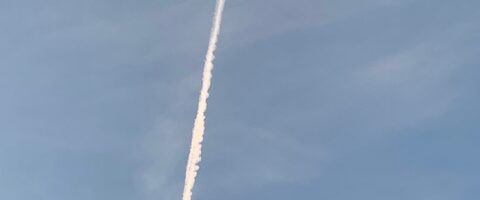 Give Me That Ole Time What?
Declaration of Humanity 4.0…This founding statement is different. This one is being written in clarification of an ongoing threat of fear that 'evil' seems to offer more rewards than 'good' ever will, and more overtly the verbal Christians are flocking more openly to evils' promise of fortune. While this trend is alarming I must counter with this fact. Evil has never gone out of season in America.
Good is more than a match for evil, but the righteousness of good can only be activated from a straight line. What is that straight line you ask? It is the center of every human beings' known universe. If it is straight it is a 'Heartline'. A heartline from the heart to the soul because when our heart stops our deeds will be called into account. The 'JUDGE' will know what you did and not what you meant to do…
ISSUE 10: Who Leads Their Kingdom?
I would leave this question up to 'EVANDEVICALS' to figure out for themselves, but I love America so I'm going to explain it to the 'false' Christians gracing their so-called churches that God never once stepped foot in. Donald J. Trump is their Lucifer. Donald J. Trump represents everything that Republicans, 'EVANDEVICALS', White folks seeking a fallen 'angel' (yes Lucifer was the praise arch angel of God), and so-called church goers foolishly believing they're just worshiping who their leader places in front of them. Let me be clear to all of you. You will not destroy America!
Everyone that comes to this website knows that what I write will be hard hitting and on point. Everybody that lives in America better realize something. No matter that this has to be said a million times multiplied by a million times a day. Nothing operates on its own. The 'GOOD' has to be fed constantly just like the 'EVIL' is fed constantly. Tell all those folks that're saying Donald J. Trump should be left alone ask them, 'why aren't you committing the same crimes against women and against America?' Whatever answer they give you if it's not one embedded in the rule of law; then those people are 'destroyers'. They would sell out America for a stick of gum!
Lastly, this notion that the rule of law should be suspended if the person in the White House is from a different political party is amusing. When somebody says that I would call them on their belief in God. 'By your reasoning, you being a Christian, then the Almighty was wrong to caste Satan and his followers from Heaven right?' Well, wasn't God in charge at the time Satan challenged God's authority?
The 'LAW' is the law. By that reasoning Donald J. Trump could run for the Presidency of the United States until he croaks. That's ludicrous! Gaming the system then would apply to all accused of a crime then right? This website is on record that now is the 'TIME OF THE COURTS'. A 'Judge' should be thinking and reasoning far beyond the machinations of defendants whether they're truly innocent or truly guilty.
Who leads our kingdom now? The answer should be men and women whose thoughts are higher than our thoughts!
Written by: Victor E. Moseley
Email: vemoseley@gmail.com