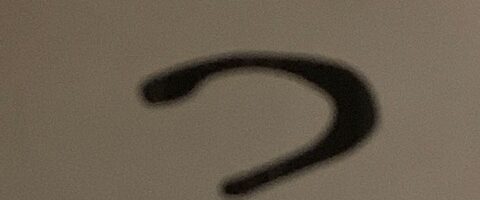 Crime Pays?
Written by: Victor E. Moseley
Email: vemoseley@landcause.com
This fantasy is amusing. For many years America has been entertained by the exploits of so-called masterminds in a disjointed underworld of criminal overlords. Where behavior that is outlawed is routine and common. Society just shrugs and goes about their daily duties trudging along as if criminal misdeeds are confined to a tightly controlled space patrolled by designated law enforcements officials at all levels of government. I must admit this fantasy world as presented by an industry designed to distract us from the decay that ensues worked on me, but that sense of safety evaporated quickly when my car stereo was ripped from the dashboard of my Dodge Colt.
Maybe a better vision of what crime does to a community is beholding the aftermath of a tornado. The destruction is so complete that it freezes the soul in place. The mind fails. It is as if your life has suddenly been swept away by forces whose only intent were to change your perception of life as you knew it. My own experiences and what other people have shared with me both verbally and nonverbally alters what you believed about what's good in life.
Crime is similar to the whirlwind. It falls upon you without warning and leaves a wake of destruction as it churns up debris disorienting your thoughts. Does crime stir up feelings of revenge or cruel desires for it to be inflicted upon others? Why then would you say that the law shouldn't come a calling to everyone that breaks it? I must not have been on the email string that day. Believe me, like my elder friend says to me, 'I'm not the help'. Just because some people feel inferior to others doesn't mean I also must submit to their beliefs.
If former President Donald Trump is accused of committing a crime, he should be afforded the same treatment as any other human being subject to the American Judicial System. Full stop! Just because people in New York have created a work of fiction around his life doesn't stop the world from spinning. If prosecutors from the Federal to the local level do conclude they have compiled a case against him with proof enough for conviction they better bring it!
Now if the peanut gallery of Republicans and so-called 'EVANDEVICAL' Christians wish to come to his defense let them. Again from the Authorized King James version of the Holy Bible Deuteronomy 27:25…Cursed be he that taketh reward to slay an innocent person. And all the people shall say Amen. Didn't Donald Trump say he could shoot somebody and get away with it? I'm talking to you 'EVANDEVICAL' Christians.
All those people that voted for Donald Trump twice knew who he was. Please don't say at your judgment before the 'First Father' that you were just voting your political party. That would be weak on your part so just say, 'yeah God I did vote for Donald Trump. What are you going to do? Throw me in the lake of fire?'
Ask anybody guilty or innocent sitting in prison does crime pay? I'm going to say this again as it must be uttered again. Life is not fiction! Oh, I forgot one last thing. I read about a Republican operative that works Republican politics saying that most Republican operatives have to work for Donald Trump because they don't have the money to say no basically. This Republican said he could afford principles because he doesn't need the money.
Must be nice to have a 'soul' after you've scorched the body politic. I wonder if this Republican operative has a problem with a Black District Attorney being called an 'ANIMAL'. My guess is probably not. I guess in politics crime pays.
Oh yeah if you're wondering. They busted my driver's side door window to steal my radio. Couldn't they just break the passenger door window? I mean come on.