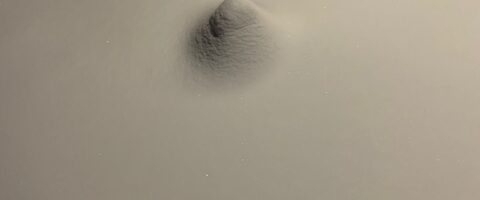 COLORED PEOPLE:
The STRIPES of Healing
Founding Statement:
This biweekly newsletter will seek to explain the pain and suffering mainly people of color endure through no fault of their own. The dehumanizing excuses our people always seem to elicit from people in power that make our Christian Brothers and Sisters accept their reasoning as if it was uttered by the Almighty. Lastly what I see with my own eyes begs the question from my conscience. "Are we loving or can we really love our neighbor as ourselves".
Issue 16: The Misapplication of Power
Mayor Eric Adams of New York City I laud your achievement and pray that you have all the success due. Now that being said I'm wondering about two things you've done over the last week. One is that you angrily lashed out at the 'killers' of those now two police officers. What did you mean by 'killers'? The second thing you laid out a plan of putting more police officers on the street. Returning the plain clothes unit to duty and strongly urging the courts in New York to prioritize gun crimes. Forgive my bewilderment but isn't that the same ole stale, unimaginative and as we said in the military 'it's the same shit with a new smell'.
Let me offer blessings for the families of those officers and that their memories be not besmirched by grand standing or calls for vengeance or retaliation against innocent human beings. The fact of the matter is that their leadership failed those officers. Here's what I'm talking about. How about awareness training when dealing with the citizens officers are sworn to protect that covers mental health issues all the way to include domestic situations.
Techniques such as 1: When approaching the home ask for as much information available on that address to include how many people live there to if firearms are registered. 2: When officers enter the home ascertain which resident is the calmest able to provide a clear assessment of the situations so the officers can deploy their training as appropriate. 3: If the domestic is volatile ask the calm resident to ask everyone to come out into the open space showing their hands as an act of kindness because the officers are here to talk. 4: If the situation is volatile then the officers take cover and advise the despondent resident to come out with hands visible. 5: A mental health professional should be on call or on the scene ready to advise the officers if there is potential danger they aren't cognizant of as a mental health professional would be.
His honor the Mayor lashing out like that is unprofessional. It is obvious to me he doesn't have strong advisors around him to let him know he's not a cop anymore. His honor is now the Mayor. What his honor has shown to the public is an offer to return to times where emotions are heightened, and innocent people are harassed if anyone remembers 'stop and frisk'. May I add that it is salient that his staff are void of the philosophical disciplines. There needs to be on staff people learned in ethics, logic, the metaphysical and so forth to offer different points of view and thus would serve to deescalate some of those powerful emotions like anger when tragedy occurs. It is not a bad thing to have those kinds of people around to temper impulses that may lead to more tragedies.
Therein lies the misapplication of power when events occur that no one in leadership can stop from happening. Those in power can seek out those that have answers and connect their chain of command to see it gets disseminated. The 'person' that committed those crimes is the only person that should be held accountable. Saying things like 'killers' gives rise to people's prejudices and more importantly it 'distracts' and minimizes the acts of that lone individual. If any of you are wondering yes I am an older Black man well pass middle age who unfortunately sees life keeps repeating itself.
Listen to me cause I will be clear. The majority in America has always been White. People of color and those that are not White. Please don't co-sign to 'a failure of imagination'. If you have ideas on what should happen do not be afraid to try them. What do you know? They could work, or the faults in the misapplication of power will befall you as well.