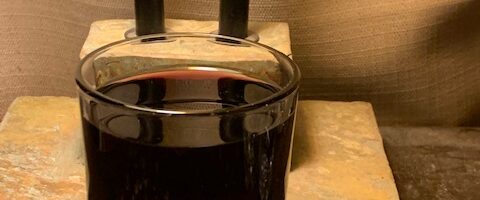 COLORED PEOPLE:
The STRIPES of Healing
Founding Statement:
This biweekly newsletter will seek to explain the pain and suffering mainly people of color endure through no fault of their own. The dehumanizing excuses our people always seem to elicit from people in power that make our Christian Brothers and Sisters accept their reasoning as if it was uttered by the Almighty. Lastly what I see with my own eyes begs the question from my conscience. "Are we loving or can we really love our neighbor as ourselves".
Issue 18: Police Viewpoints and Interpretation
First let me begin by thanking those two boys for renewing my faith in the brotherhood. Two boys of different color fist fighting, and nobody got shot just totally warmed my heart. I am a 55 year old Black man glad to see that type of disagreement if it had to be settled settled like it was in my day. That being said it is not surprising to me the police reacted just as they did. No inherent bias huh? No institution racism huh? No assumptions about who is guilty and who is innocent based on skin color huh?
The police just zeroed in on the young Black boy and totally comforted the young White boy. No thought to first establishing some order without putting anyone in handcuffs. Here's what I mean. I work in Behavioral Health and some disturbances in the hospital are between staff and patients. I don't know what's going on when I enter the unit that called for assistance. You know what I do? I say to all parties involved this. I need everybody to be calm so I can find out what happened. I don't pick sides or assign blame on nobody. I need information from everybody and when they call me over I take the lead. Nobody is at fault. I am here to solve the issue. Mental health is different yawl.
This is why consistency is critical when you are counted upon to judge situations righteously. Authorized King James version Bible. James Chapter 2:1-4…My brethren have not the faith of our Lord Jesus Christ, the Lord of glory, with respect of persons. 2. For it there come unto your assembly a man with a gold ring, in goodly apparel, and there come in also a poor man in vile raiment; 3 And ye have respect to him that weareth the gay clothing, and say unto him, Sit thou here in a good place; and say to the poor, Stand thou there, or sit here under my footstool: 4 Are ye not then partial in yourselves, and are become judges of evil thoughts?
Yeah Critical Race Theory shouldn't be taught. Human beings don't learn things and pass those things down to future generations. It's all in the imagination of Black people. By the way talk about self-awareness. Zero points to the Bridgewater Township Police Department in New Jersey on showing the world how your officers perform their duties with integrity and professionalism. Yeah right! Talk about being oblivious to the fact that cellphones have cameras and audio capabilities.

I see two officers that either didn't get training on breaking up a fistfight between two teenage boys, or those officers just willfully admitting they have zero skills to separate them and ask why they were fighting. By law we're not allowed to have handcuffs, restraints, tasers or anything offensive at my job. I have something in my arsenal immensely more powerful though. I have my mind and my voice to talk a volatile situation to a reasonable outcome. It is outcomes that matter, and those police officers failed their profession and their department.
Evil is the outcome when partiality is displayed by anyone and everybody. Being impartial is something learned. How can human beings learn anything if when shown you're in the wrong people deny the truth? From their leaders to forward facing personnel. Correction is a good thing if taken truthfully. Yes, correction is a bad thing if not enforced. Then what is the point if those people in whatever profession continue to behave without accountability are allowed to remain on the job.
If you are in charge, all I have to say to you then is don't get mad at people when you are the one responsible for degrading your organization. I wrote about it long ago. Just look it up on this site. Again to those two boys, both of you will probably become best friends in the future. That's how the brotherhood worked in my day.