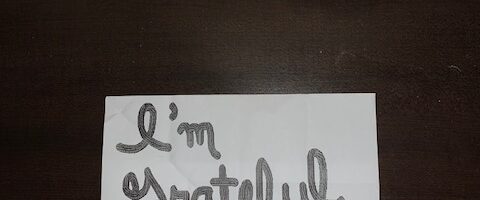 AMERICA: THE REROUTE
Preamble: The Creator's Diversity
The ones who hold the power tell the story. The quote went something like that. Make peace with that truth and let's move on to how power can wreck a weak mind. When the King eats from the same soil and drinks from the same pond how then did humankind conclude that denying these basic truths could unify us all? How the realization of what power brings to those that possess it can influence human beings that are weak of spirit. When their spirit is enticed to commit acts of evil when those in power that are evil hearted require it of them. The Creator gifted his diverse creation carefully. The care he intended has been perverted by one race intent on maintaining their power instead of sharing it as we share the land, water and the air. America is that experiment. May I say it has never reached its full potential because she (Motherly pronoun) has never loved all her children.
Issue 10: The Whirlwind
Do you ever wonder why an assessment of damage is made after the tornado the hurricane has finished? There is a simple answer. In the midst of the storm it is in our nature to seek shelter. Self-preservation is highest in those moments, so as a result the mind is distracted to one thought. Survival. I shall restrain myself to the economic portion of destruction caused by natural events, but rest easy and be faithful that I will cover the mental destruction caused by people and trust me I will demonstrate it is as sweeping as a powerful storm.
Our economic times are being addressed in the way they should've been addressed by President Carter. The American economy is going through a first ever economic expansion that every race, color, sex, and creed are participants. The Federal Government has a woman of color as the number two. Decisions are now being made at companies that think twice before exploiting White fear because profits are at risk. Republicans are ducking and covering when asked about higher wages and you still wonder why?
President Biden came in after the storm of destruction started in 2016 and not only has he repaired some of the damage, but he has hit the aftermath like a freight train. Americans, are you seriously perplexed as to why unemployment is low. Wages are now at a base of $15 dollars an hour from $7.25 an hour may I remind you all. The economy is on the cusp of booming times in spite of supply chains still sputtering along. Workers are now on the verge of being parallel to employers seeking their services. Wow! Still Americans refuse to believe in the greater good for all. I wonder why?
Life is always easier when you are first in the serving line. As long as food is on your plate why should you worry if everyone will be fed. Now the times we're now in doesn't register on the Saffir-Simpson Hurricane Scale and if it did it would probably be a .0001 event. High gas prices are the fault of the American consumer. When Democrats wanted higher miles per gallon (MPG) standards the people, yes you American consumers, didn't press Republicans to allow it to happen. If you were getting 50 miles a gallon none of you sluggards would be complaining right now about the price of gasoline.
I know we're not having this discussion on higher grocery prices! I'm 56 years old and I still remember the price of a combo back in the late 80's and 90's. It was $5 dollars for a Big Mac combo and it was hot with two slices of cheese. Stop allowing the media to make fools of you! I know it doesn't take a college degree to figure out that the price of goods and services has a direct correlation to the wages of the people that cater to you.
So duck and cover all you want for a fake storm or false hurricane forecast. There is no whirlwind! Now I want to speak to the voters that consider wisely the entire country when they cast their vote. Not just thinking about themselves, but considering what effect their vote will have on their neighbors. From the Authorized King James version of the Holy Bible…Isaiah 56:11…Yea, they are greedy dogs which can never have enough, and they are shepherds that cannot understand: they all look to their own way, every one for his gain, from his quarter.
Inflation is necessary and part of the equation for expansion to happen. Higher prices are necessary so workers can earn more money. More participation opens the minds of creative people that have gifts from God to introduce new and good things into the economy. I was nineteen when AOL was founded. GPS was started in 1973 by the DOD. President Eisenhower signed the Interstate Highway Act in 1956. Satellite internet was started in September 2003. I could go on and on even though I hope I made my point.
Stop complaining and dry those crocodile tears! Republicans as you may recall have always worked to sabotage government. Their hero President Reagan said it himself. "Government is not the solution to our problem. Government is the problem". Give the Republicans power and you know what they will do. Blame everybody else. It's not so easy anymore to play to White prejudice because people of color have platforms to call it what it is instantly. The media can't play the 'I'm just reporting what I saw and heard' game anymore. The media is responsible for the current climate of foolishness alongside all the evil people looking to destroy America.
It must be sad for the media that they can't glamorize their 'STRONGMEN' around the world and get away with it now. The whirlwind is fake! Don't believe me? Has there been a storm and has it passed? If so assess the damage yourself. Do you see destruction as far as the scope of your vision will allow? No? Get your butt up and vote.
Written by: Victor E. Moseley