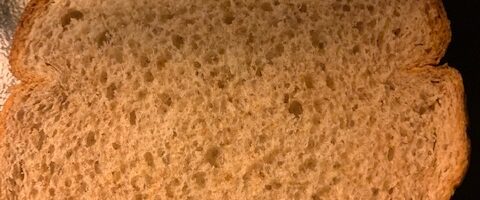 AMERICA: THE REROUTE
Preamble: The Creator's Diversity
The ones who hold the power tell the story. The quote went something like that. Make peace with that truth and let's move on to how power can wreck a weak mind. When the King eats from the same soil and drinks from the same pond how then did humankind conclude that denying these basic truths could unify us all? How the realization of what power brings to those that possess it can influence human being that are weak of spirit. When their spirit is enticed to commit acts of evil when those in power that are evil hearted require it of them. The Creator gifted his diverse creation carefully. The care he intended has been perverted by one race intent on maintaining their power instead of sharing it as we share the land, water and the air. America is that experiment. May I say it has never reached its full potential because she (Motherly pronoun) has never loved all her children.
Issue 4: The Sole Breadwinner?
Okay I think that picture has told a thousand words of truth. No more should anyone in the world be told that a strong man running a failed state into the ashes of history must be admired. Take history for example as it is as the scripture has saith "Remove not the ancient landmark, which thy fathers have set" Proverbs 22 vs. 28 from the Authorized King James Holy Bible. The symbols that were set were to remind the people of what life altering event happened in order to make a better world. What evil had to be vanquished in order for good to regain its' footing. Where the Son of God ascended from the Earth to the 'Most High' on his Father's righthand side.
Even before the world was made God was there. Now this is where the lust for power corrupts the weak hearted. If I was the sole leader of a failed state set at naught by every free country in the known world I still wouldn't care what anyone thought of me. I certainly wouldn't craft a lie that a 4 and a half year old could conjure up to invade another country. Why would I need to lie if everybody around me is telling me I'm a God? I have an idiot ex-president trump of the United States telling me my moves are moves Sun Tzu couldn't have crafted. Why would I have military officers around my table as if I actually heed their advice, or better yet I actually allow them to run the war machine of my failed state.
Listen to me right now. This is for all those demon worshipping Republicans that fill those demon White Churches every Sunday. You are not innocent! You may reward all those politicians telling you the lies you want to hear while you're foaming at the mouth unable to consume them fast enough. I vote Democrat and I don't hesitate to tell my leaders when they're wrong or they're seeking to make decisions that stains their souls. I certainly don't ask them to be perfect, but I certainly wouldn't support somebody that lies to me. For instance, Republicans I talk to still believe that Black folks are on government assistance and the only way to stop them is to vote Republican. You know the Republicans give government assistance to the 'RICH' every day right? While you wallow in poverty watching your children be hungry and fail in school, but you still vote Republican because they keep the money away from the Blacks.
Is everything a joke in the Republican Party? You're not just supporting a political party. Don't try that shit with me! One thing though about Republicans I do appreciate. You've helped me prove the fact that there are a lot more evil people in the world than good. Yeah, going to your White Church and ignoring the evil coming from your leaders doesn't free you from being complicit in their sins. All that part of the problem quote and not the solution. Yeah, that too.
Finally, let me take a stab at it. Vladimir Putin has been consumed by the darkness of debauchery for far too long. That shit eating grin on his face he wears like he knows all of humankind seeks their own gratification void of caring about others as he sure does not. All too often when anyone is surrounded by ass kissers they begin to believe that everyone would do the same if you give them gifts. Everyone can be bought because that is the dictator's experience. Gosh, they will never know that is untrue before they go straight to Hell!
Now to all those gaining enormous wealth dealing in the commerce of evil good luck. Praising Putin for sitting shirtless atop an ass says a lot about the person saying such things as well doesn't it? I work in mental health, and I say this all the time to my co-workers and patients. I can do no more than live and die with humanity. I speak up when someone is doing good, and I speak even louder when someone is doing wrong. It cost me rank when I was in the Army. I still have 'my' soul. There is no such thing as I've said before of dealing in evil to obtain fortune or position and afterwards doing good. That is simply a poorly crafted fantasy of a horribly written script. "The problem with starting out in evil it's like trying to locate a speck of poison in the blood scream. Before you eliminate that speck from your blood it has already made its way throughout your body because your heart made sure of it." Something God said about praise with the mouth, but the heart is far from me. Oh well, of course you can do it. You're the 'soul breadwinner!'